The necessity of madness in the story of surviving spinal cord injury
"Stories matter. Many stories matter. Stories have been used to dispossess and malign. But stories can also be used to empower and to humanize. Stories can break the dignity of the people. But stories can also repair that broken dignity." – Chimamanda Adichie (Nigerian novelist)
There is a burgeoning approach to clients seeking medical care that upholds the view that our ability to act on the struggles of others requires an interest in the stories that they have to tell about their lives. I am not talking, here, about the "once upon a time" kinds of stories, but about the stories that people have to tell about who they are, where they come from and how they have come to where they are now. From such a perspective, we practitioners act as the collectors, interpreters and potential editors of patients' stories. It is believed that conversations that are interested in the stories that patients have to tell are useful because they help prevent us from mistaking patients for being the sum of their injuries. Furthermore, it is believed that encouraging patients to tell the stories of who they are and where they come from provides a way for them to recollect themselves from the "wreckage" of their lives. Practitioners serve as powerful audience members in the telling of these stories. As a client wrote to me while writing this article:
"The world that exists in the space you as a professional reside in with your patient or client is unique and has the ability to strengthen or break them down in a very profound way."
I have come to believe that a spinal cord injury is ultimately an assault on an individual's sense of 'control', 'identity' and 'coherence'. And, I would like to argue that how we talk about, with and to patients is essential to the recovery of such 'senses'. This argument is based on the premise that salvaging patients' lives involves permitting them the full range of human responses, including: grief, denial, imagination and hope. As Alfred Adler said "We must never neglect the patient's own use of his symptoms." In other words, patients are entitled to their own ways of grappling with their injuries. How much ownership do we allow them of their own versions of recovery? As recent research suggests: what if it is the loss of control, rather than the impairment itself, that is most likely to lead to emotional suffering? What if the resilience required for recovery lies in individuals' own life stories; in remembering the skills they have learned through previous struggles; in finding their own words for relating to their own, now unreliable, bodies; and in the power of their imaginations in transcending the harsh daily realities of their present situation? How do we as practitioners make room for patients to imagine a future 'self' despite and even because of spinal cord injuries?
The Narrative Wreckage
We are born into certain stories about how life unfolds. From a very young age there is a certain expectation of how our lives will turn out. Think of the child born with very long fingers, whose parents begin to joke that, one day, "he is going to be a piano player". It seems as if, from a very early age, we are handed a script of how life is expected to unfold. As we grow older we slowly take ownership of these scripts, hopefully adjusting them to our own needs and dreams. Usually such scripts are embedded with the expectation that life will go well for us, that it will be good to us. Any spinal cord injury will undoubtedly serve as an abrupt disruption of the story that we have for how our lives should be. In this way, a spinal cord injury forces you into the margins of life: into a life not planned for; into a different parking space; into a changed view through public eyes and from where much of life as you knew it seems out of reach. You get to sit and watch people carrying on with life as normal, while it takes you three hours to get ready for your day, while shopkeepers talk to you as if you somehow can't think because you can't walk, or family members give in to the temptation to treat you as if you need feeling in your feet to make decisions for yourself.
Injuries do not only have the potential to paralyse us physically. Injuries have the potential to bring all aspects of our lives, even our sense of purpose, to a stand-still. As the late Michael White, a chief founder of a narrative approach writes: "when people, who have been through significant trauma, have little sense of personal agency, they often feel irrelevant, empty, desolate and paralyzed – as if their life is frozen in time." Therefore, when these people enter into our care, our job is not just to help them to become physically well again but to salvage their sense of personal agency.
The Narrative Salvage

We seem to function best when there is a coherent link between one moment and the next; when the story we have for our lives bares some coherent flow. Sudden illnesses or injuries are traumatic, not only because they interfere with our physical bodies but because they disrupt the coherence of the stories we have for our lives. Our lives as we know them are brought to a sudden stand still. As patients, our lives become suspended in a world of medical care in which we have little sense of control, feeling of familiarity or access to the things that usually define who we are. Our dreams and ideas for the future are suddenly balanced on the uncertain edge of a prognosis. One of the most significant consequences of this is that our entire identity is put into question: "Who am I?"; "Am I still a father if I can no longer kick a soccer ball with my son?"; "Am I still a mother if I am not the one who is rocking my child to sleep at night?"; "Will I still be able to do the work that I do if I have limited use of my hands?"; "Am I still a real man if I struggle to get an erection?";"Perched in this wheelchair, am I still the person I used to be?"
Patients entrust us with their experiences, their symptoms, their anguish and we retell their own stories of turmoil back to them in the form of professional interpretations. In the narrowest and sometimes crudest form, we give patients back their stories through a 'diagnosis'. There is without a doubt value in a clear diagnosis. Not only does a diagnosis allow for appropriate treatment, but it enables patients to attach themselves to some professional understanding of their predicament. However, there is also room for concern for how we risk oversimplifying the struggles and triumphs of individual patients, by reducing their experiences to a purely medical language of definitive diagnoses and generalized 'evidence based' prognoses. As Gordon Allport is claimed to have said, "Psychology should not be content with studying an artificial man, but should describe and explain a real one".
The science we use to understand and treat our clients is forever at risk of overlooking that which is deeply unique and personal to each individual. Patients arrive in hospitals out of real lives and deeply personal experiences; they are not born out of textbooks. In one of his many books on the art of Psychotherapy, Momma and the Meaning of Life, Irvin Yalom writes:
Learning about patients – yes, that was the business of medical school. But to learn from patients – that aspect of my higher education came much later. Perhaps it began with my professor John Whitehorn, who often said, "Listen to your patients; let them teach you. To grow wise you must remain a student." And he meant much more than the banal truth that the good listener learns more about the patient. He meant quite literally that we would allow our patients to teach us.
There is a growing contemporary movement in psychology that opposes reductionist and theoretical views of human experience; one that seeks out a way of getting closer to patients' individual experiences and allows them to teach us more about those experiences, as we strive to help them to articulate these experiences in ways that encourages their own resilience. My interest, therefore, is in exploring how to talk with patients in ways that help to salvage them from the consequences of their illnesses or injuries.
I think that part of this salvaging lies in paying some attention to the image that we have of our patients and how we respond to that image. We seem to be accustomed to responding to disabled bodies in two distinct ways: through marginalising or colonising them. For example, recent research has shown that we may tend to neglect symptoms of depression in people with spinal cord injuries, because it is so "expected" given their obvious predicament. We marginalise the spinally injured to the realm of taken for granted suffering. And, it's a place we don't like to join them at. As a society, we tend to turn our back on suffering. On the other hand, when we do attend to their suffering: how much of a voice and a choice do we give them in what we do treat and how we treat it? Do we colonise the choices they face about what is to be done and how it is to be done?
One may argue that patients do not have the expertise to contribute to their own treatment. The practitioner is the expert, not the patient. However, working with people in a rehabilitation setting, I have become increasingly interested in what occurs when we show an interest in lives that patients have lived and the personal expertise that they come into the medical setting with. What are the skills that life has taught them so far? What are the resources that lie within them? What expertise do we need to recognise within them that will help them traverse the gap they face between where they are and where they want to be? From such a vantage point, it is not our jobs to tell the people we care for how to think or feel about the unreliable bodies that they now find themselves in. More likely, it is our work to help them make sense of these new bodies and find a way of including the image of this new body in an imaginable future.
The necessity of Madness
The greatest risk a person faces during their hospitalisation is that they become a 'patient' – that they begin to define themselves by what has happened to them. Naturally, the injury or illness will be the main theme in the story that they tell about their lives for a considerable time following their injury. This is, no doubt, a very important part of recovery. When you suddenly no longer have control of your own bowels or it takes you up to three hours to get ready in the morning, it is difficult not to define your life by the trauma that has caused such drastic, at times humiliating and always unwelcome changes.
One of the primary experiences that shape how we define ourselves is our bodily experience of ourselves. Feelings do not occur in a vacuum, they are housed in a body. To be able to "feel" something, one must have a body in order to experience such feelings within. Spinal cord injuries provide drastic changes to the 'feeling body' that we experience life from. Not only are our bodies changed but the world seems to respond differently to these changed bodies. Therefore, I propose that one of the most significant aspects of rehabilitation is how practitioners "respond" to these bodies in an everyday fashion. How do we "treat" injured bodies through the way that we speak with them? How do we speak to and about injured bodies and the people who inhabit them? Do we call patients "The quad, in bed 4" or "Mr John Smith, the father of 3"?
We (patients and practitioners alike) have a very distinctive image of disability: of people remaining always less than what they were before. We (as practitioners) risk falling into the trap of believing that our job is to help our clients "come to terms" with this status quo. Martin Luther King wrote that "True compassion is more than flinging a coin to a beggar; it is not haphazard and superficial. It comes to see that an edifice that produces beggars needs restructuring." We don't want to help produce "beggars" out of our clients. We don't want people to have to beg for legitimacy in society just because they are in wheelchairs. We want to make room for people living purposeful lives out of wheelchairs, who are taken for granted as legitimate members of society. What if such social change – legitimising the lives of those living out of wheelchairs – begins in the acute stage of rehabilitation; with how the practitioner interacts with his/her client? How do I go about interacting with people in ways that assist them to identify, to embrace, and to honour their strength?
I, therefore, propose that we develop a greater curiosity in the language that we use when we talk about and to our patients? Perhaps we need to move a bit away from speaking about "cure" and "outcomes", to a language of "purposeful living". My argument is that a focus on "cure" and "outcomes" will always leave a person with a spinal cord injury with a sense of not-quite-getting-there. What if the focus was on discovering purposeful ways to continue living despite and even because of injury or illness?
For those who prefer an "evidence based" approach to our patients, I would like to introduce you to a living, breathing, rolling example of purposeful living – Sarmad Tariq (see short documentary here). Sarmad is a story teller, motivational speaker, businessman, athlete, and quite frankly: Mad Man. Basically, he is far more than the average abled bodied man. Even though he broke his neck through a spur of the moment shallow dive at the age of 15, his injury has not discouraged him from diving into the rest of his life, head first, at every opportunity. At the time of his injury his dream was to one day become world heavy weight boxing champion. Although his injury has forced him to rewrite his dreams, his need to be pushed, challenged and get a kick out of the knocks from life has never subsided. Following his recovery, fraught with life threatening complications, he decided that no one but himself was responsible for his own life and he went on to secure a surprisingly independent future. He is almost pathologically reluctant to depend on others and is unusually determined to live a "very full life". In this quest, he has achieved some crazy things, like competing in the New York marathon despite a ruptured hip. He practically tortures his physical self in order to transcend its limitations. To me, he is an exemplar of, as he puts it, "how to live on despite our limitations" and is a bit insane in the way he goes about his commitment to "make the impossible possible". The belief that "nothing is impossible" is a belief that Sarmad Tariq held before his injury. It comes out of the pre-injury chapter of his life and all that his injury has done in editing this belief about life is teach him that nothing is impossible "both ways
", good or bad. Since his injury he has decided to live a purposeful life, despite the bad, by taking control of his own living. His greatest satisfaction lies in how his own living influences the lives of others. The way he goes about this may not always make medical sense, in terms of the damage that he risks doing to his body. But, to dissuade him from his efforts would be to rob him of life-giving purpose and marginalise him to the limitations of what we conventional understand as 'disabled life'. Sarmad Tariq doesn't want a special parking place. He would rather break the world record for the longest non-stop over land drive by a quadriplegic. Which he has! He tells me that he plans to complete his Karakoram highway challenge this August, making him the first quadriplegic to drive up the highest supposedly paved road. (for more from Sarmad Tariq, see his TED talk in Karachi, 2011)
In Conclusion
It seems possible that working with spinal cord injuries requires a new kind of psychology. Are we, as practitioners, overly focused on pathology, on the ways in which people aren't "coping" or "accepting" their injuries? Do we, as practitioners, see it as our job to define what coping and not-coping should look like? What if it is the loss of control of your life, rather than the impairment itself, that is most likely to lead to emotional distress? If so, then, perhaps our jobs are to help patients take charge of their own lives and bodies in ways that they feel fit. Perhaps our job is to encourage clients to dream and imagine a purposeful life ahead of them. Do our client's dreams always have to seem logical and reasonable to us? What if the only way to survive a spinal cord injury is to rely on a little bit of your own madness to carry you through it? And, what if we have more to learn from our clients than they do from us?
Seated in a wheelchair, on the margins of "normal" life, the injured gain a vantage point from which they have a new and powerful perspective on life. A perspective that I believe we can all learn from if we listen with enough curiosity. I will never forget Sarmad Tariq's response to my curiosity in how he survives the frustration of living in a less reliable body. He pointed with a typically tetraplegic hand to a tattoo on his neck – a symbol for Allah at the location of his injury. He told me how Allah had loaned him this "accommodation" (his body) for this brief lifetime. Although he has been somewhat downgraded from the standard luxuries that we come into life with, it is still only temporary accommodation for which he remains grateful. I am not a religious man but that account of how he lives in his body continues to stay with me.
http://www.untwisted.co.za/?p=135

26 amazing Pakistanis who have made us proud!
By Rafay Bin Ali Published: December 31, 2013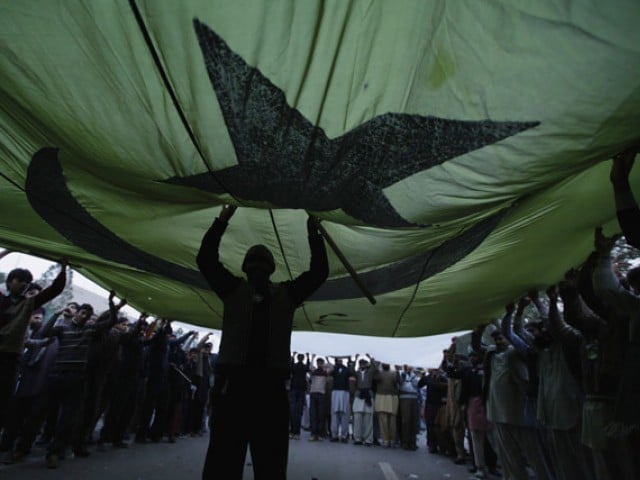 Pakistan, a land that has become synonymous with 'versatile' crime, crude jokes about Talibanisation in the West and a euphemism for all that is dark and grey. There are always two sides to a coin; the first side is seldom the accurate or the complete picture.
There are plenty of problems in this country, yet somehow I always get the impression that the media outlets in Pakistan do tend to overemphasise the negative aspects over the positives. I am sure this statement would fetch many comments that can be classified as nefarious by any linguistic measure. But, please, do try to understand the point of all this.
The point is that the country is in transition- it is a volatile transition wherein we all must play a role to change the social standards and norms of Pakistan. In this blog post, I will go over a list of people of Pakistani descent, from diverse backgrounds, who are working diligently to promote a pro-Pakistan image abroad.
Their efforts combined with individual efforts from all of us would ultimately determine both the pace and the quality of the social change that we all so desire to manifest in Pakistan. I draw my inspiration from these people, I hope you do too.
 1. Dr Umar Saif
An Associate Professor of Science and Engineering at the Lahore University of Management Science (LUMS). Massachusetts Institute of Technology (MIT) has named him one of the top 35 innovators of the world (TR35).  The list is compiled by MIT annually.
2. Naila Alam and Yasmeen Durrani
These two Pakistani women have been honoured by the White House for their humanitarian work. The Honour of Hope Award recipients manage a philanthropic venture called 'Express Care' which focuses on providing daily essentials, such as food and medicine, to low income individuals. The organisation also helps with employment.
3. Ayesha Farooq
Ayesha is Pakistan's first ever female war-ready fighter pilot. The 26-year-old fighter, hailing from Bahawalpur, is one of the 19 women who have achieved the ranks of pilots in the Pakistan Air Force over the last decade – there are five other female fighter pilots but they have yet to take the final tests to qualify for combat.
4. Faizan Buzdar
Acknowledged by the US President Barack Obama, Buzdar's startup 'Convo' has successfully launched a social network for global organisations. His innovation has led to five million dollars in funding from venture capitalists in the US, including Morgenthaler Ventures which has significant holdings in tech giants such as Apple.
Buzdar is a graduate of Ghulam Ishaq Khan Institute (GIKI) of Engineering Sciences and Technology.
5. Professor Asim Khawaja
He is the first professor of Pakistani descent that has been hired by the prestigious Harvard University's John F Kennedy School of Government. His research has received coverage from numerous media outlets including The Economist, New York Times, Washington Post, International Herald Tribune, Aljazeera, CNN and BBC.
6. Dr Arjumand Hashmi
A Pakistani-born mayor of a town called Paris, in Texas, USA.
What's his claim to fame?
He has successfully created a community and inculcated a pro-Pakistani image in the Southern state that has been a hotbed of anti-Pakistan sentiments, especially during the tenure of President George W Bush Jr. He is an accomplished cardiologist and continues to run his practice as well.
7. Ali Moeen Nawazish
He is most notably famous for setting a record of acing 23 subjects in the Cambridge O-Level examinations. He is also the recipient of Pride of Performance award and his contributions to the field of education are immense. He continues to work tirelessly and has founded an organisation called 'StepUP Pakistan', where they aim to train teachers and improve education in the impoverished areas of the country; a noble effort by an equally noble youngster.
He truly deserves a standing ovation.
8. Naiza Khan
A visual artist and the recipient of the 2013 Prince Claus award. The Prince Claus award deliberates the honour to those individuals whose efforts have a positive impact in their respective societies. The fact that she is a Pakistani is indeed an honour for all of us.
She has successfully managed to promote a positive image of Pakistan with her work for all in the world to see.
9. Karamat Ali
Karamat is the Executive Director of The Pakistan Institute of Labour Education and Research (PILER). He is the recipient of South Asia Peace and Justice Award in India.
10. Saba Gul
She is the Founder and CEO of Popinjay, a social enterprise that empowers marginalised underprivileged girls in Pakistan with education and provides them with employment opportunities by selling their goods (embroidered handbags currently) to a high-end market.
11. Syed Fahad Ali
The Founder of the Aghaz School. This school is a non-political and independent organisation focusing on providing free education to underprivileged children living in the slums of Karachi. This is also a side project of the Pakistan Youth Forum.
12. Mehak Gul
Gul started playing chess at the early age of six. She is now 13-year-old and is creating a pro-Pakistan image by being an internationally acclaimed chess player.
13. Rafiullah Kakar
At 23 years of age and hailing from Balochistan, the young gentleman is the 2013 Rhodes Scholar for Pakistan. The Rhodes scholarship is awarded to one Pakistani annually to study at Oxford University, UK. Hailing from one of the most volatile regions in the world, securing such a prestigious scholarship is a testament to this gentleman's dedication and sincerity. Indeed, he will go on to earn massive accolades globally and, in the process, create a better image of Pakistan on a global stage.
I wish him the best of success in all his endeavours.
14. Maria Toorpakai Wazir
Maria, born in South Waziristan, is a professional squash player who has won international acclaims for Pakistan. She is currently ranked 54th in the world rank. She is a prolific speaker against extremism in society and has spoken at events such as TedxTeen.
15. Faisal Mirza
A recipient of the ECHO Awards in 2008; the ECHO Awards recognise the contribution of immigrants of 'non-western' descent on the basis of their talent in higher education. Mirza received a scholarship for a summer course at the University of California, Los Angeles, where he chose to study English and Public Policy.
16. Namira Salim
Salim is the first Pakistani to travel into space. She has officially been recognised as the 'First Pakistani Astronaut' by the government of Pakistan in 2006. She is also a peace activist and was conferred with Tamgha-e-Imtiaz in 2011.
17. Ali Rehan
He is the co-founder and CEO of Eyedeus Labs; a tech start-up by Pakistani students that developed a mobile application so innovative that it was even featured on CNN and other global media.
Dr Syed is a globally acclaimed scientist of Pakistani origin and head of the Department of Cell Biology and Anatomy at the University of Calgary's Hotchkiss Brain Institute in Canada. He is the first scientist to 'connect brain cells to a silicon chip'. This is indeed a great honour for Pakistan.
Connecting brain cells to electronic chips opens up the potential to take artificial intelligence computing to the next stage and Dr Syed plays a leading role in this quest.
19. Sabia Abbat
Abbat, originally from the Hazara division, is the winner of the National Cycling Championship. She is an emerging talent and her skills have been recognised nationally. She hopes to foster change and represent Pakistan in the South Asian games next year. She is an inspiration to all the young women out there who want to pursue their goals and, in the process, bring about positive change in the society.
20. Sarmad Tariq
Tariq has been an inspiration for people with physical disabilities. He is a motivational speaker and a corporate evangelist. He represented Pakistan in the ING New York City Marathon in 2005 and finished with a medal. Sarmad hopes to bring about positive change in the attitude of Pakistanis all over with his life coaching talks on various platforms.
21. Rosheen Khan
Khan is Pakistan's first female master scuba diver and the only Nitrox diving instructor in Pakistan. She aims to introduce positive social changes with her efforts.
22. Parveen Saeed
Saeed, the owner of Khana Ghar, started her business to provide hot meals for three rupees to low income individuals. It has become a lifeline for hundreds of poor men and women who are unable to make ends meet.
The motivated people of Pakistan achieved what the government failed to deliver. This is precisely why I keep on insisting that it is crucial to look at Pakistan beyond how the media portrays it. The civil society in Pakistan is working tirelessly to enrich the lives of Pakistanis and improve society. With such people in our midst, the only way Project Pakistan can fail is if we let it.
Hats off to Ms Parveen Saeed for such an honourable venture.
23. Sameen Shahid
Shahid is a recipient of the OFID scholarship of 2009 to study at Harvard University's John F Kennedy School of Government. The Public Administration degree that she pursues can help redefine the values and customs of governance for the Pakistan of the future.
24. Mir Zafar Ali
Ali is an Oscar winner movie visual effects curator. He has given life to characters such as Venom in Spider Man 3 as well as several other Hollywood flicks such as X-Men, The Mummy. He won an Oscar for Best Visual Effects in 2007 for the movie The Golden Compass.
25. Waqas Ali
Ali is an entrepreneur and founder of an online shoe store called Hometown Shoes, where they sell locally manufactured leather shoes and accessories.
26. Bilal Masood
Maqsood is a student of Crossing Border Global Studies in Denmark and is also a certified trainer of the School of Leadership (SOL), Karachi. He has represented Pakistan as its youth ambassador on various platforms and is keen to bring about positive social change.
This is not the end of the trail. There are countless other Pakistanis working either as individuals or in teams that are bringing a positive image of Pakistan into the lime light and are laying the framework for positive social chance.
Pakistani civil society continues to unite during events of mass gravity. For example, recall how the civil society formed human chains to protest against the church bombings in Peshawar.
The civil society is abhorred at the gruesome and vile acts of terrorism that have become nomenclature for anything Pakistani globally. The same civil society also manages to come together and unite Pakistanis irrespective of their cultural or religious affiliation. When we label a society as a failure, it is not only the economic variables and the governance infrastructure that must be looked at. We must also inspect the level of empathy that the society, as a whole, shows for their fellow citizens.
Time and again, Pakistanis have proven their mettle by staying united when faced with disasters of mass calamity. The earthquakes and the 2010 Pakistan floods are another reminder of how the nation came together despite all odds.
Social changes such as those that Pakistan needs are never delivered overnight. They are a part of an evolutionary process that has multiple triggers with seemingly divergent paths leading to destination change. These Pakistanis from various shades of life and professions are keen for Pakistan to change for the better.
We must all follow suit.
Why does Pakistan continue to lag behind in most fields?
Why is it there an everlasting wave of terrorism that seems to grow stronger and more vile and viral?
Why is there perpetual lapse between what we say and what we do?
Why is there an utter disregard for ethics and moral in this society?
Why have standards from education to entertainment degraded?
The answers to all these questions are complex. However, steps are being taken in individual capacities by many and their efforts must be acknowledged and acclaimed.
Too often we assume that the rut that we are stuck in is a vicious cycle. This thought is a natural consequence for not being presented the brighter side of the picture. Once we start to appreciate the positives, along with acknowledging the negatives, we should be able to understand that the vicious cycle of misery, poverty, injustice and lawlessness has indeed been broken. It is a slow road to success and we are making a steady move towards destination progress.
The vehement tides of fate may turn around for the better. All Pakistan demands is commitment, dedication and sincere motivation, which people like these and many others like them have exhibited.
This New Year I hope we learn to smile at the positives, ponder over the negatives and learn from those making a difference.
Happy New Year, Pakistan!
https://blogs.tribune.com.pk/story/20356/26-average-pakistanis-who-have-made-us-proud/
Sarmad was paralysed from neck down when he was only a child. An appreciator of life, he stayed true to the simple fact that "If I remained in bed mourning my loss, it would only be my time that would get wasted."
His parents and his friends stood by in support and later, awe at the way in which Sarmad went from overcoming one challenge to the next.
"FA, BA and then MBA," his father smiles while recounting Sarmad's academic accomplishments. From participating in wheel chair marathons to making a world record that saw him driving for 33 hours, Sarmad continued to achieve and inspire.
"I hope that after I die, I leave a legacy and whoever comes to meet me realise that lives should be lived to the fullest," says Sarmad, who has now become a motivational speaker.
This film is part of Black Box Sounds production, an initiative specializing in production aimed at social and development issues, behavior change communication and mass awareness since 2006. For further information, you can visit their website or Facebook page.
https://tribune.com.pk/story/595405/one-marathon-to-the-next-sarmads-answer-to-neck-down-paralysis/
Drone strikes kill militants, others kill the innocent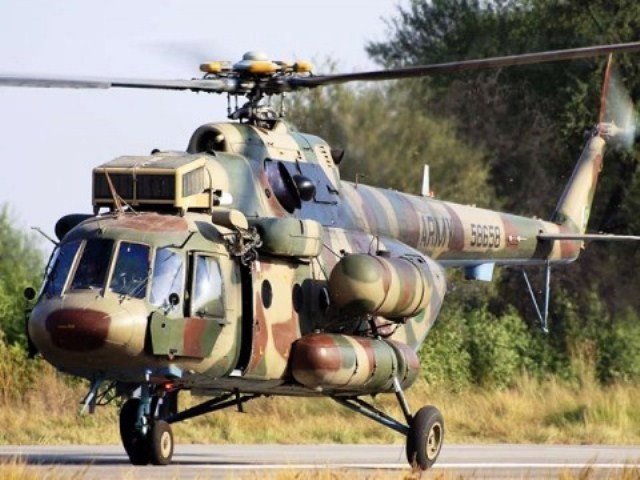 While the whole nation is engrossed in the drama being performed by Dr Tahirul Qadri in Blue Area, something more serious and disgraceful is going on in our beloved country.
I don't really know what the media is saying about what happened yesterday morning in North Waziristan, or if it even qualifies as something worthy of being reported in the media.
I know of this incident solely because it involves the family of a close friend.
At around 8.30am. yesterday, a Pakistan Army gunship helicopter appeared in the skies above Hassukhel, a small village in Tehsil Mir Ali, North Waziristan. The helicopter descended above a house and started firing indiscriminately. According to reports by the locals, at least twenty five people were killed, with most of the deceased comprising predominantly of women and children.
My friend's aunt lived in the said village. As she saw the helicopter open fire, she instantly worried about her buffalo, her only source of income. Thus, she ran towards the animal and tried to lead it inside. Unfortunately she could not gain shelter in time and the fire from the helicopter shot her and the buffalo.
When her children – both under ten years of age – saw their beloved mother writhing in pain beside the dead animal, they ran towards her in panic.
The gunship helicopter, oblivious to all of this, continued to fire.
The two children, a boy and a girl were shot while they were trying to rescue their mother.
The girl died on the spot, whereas the boy is still struggling to live. Their mother, too, is under critical care with meager hopes of survival.
I don't know what the media will say about this; they will probably something like 5 militants killed by the Pakistan Army in a battle where our soldiers fought gallantly.
I just want to set the record straight for all those who are willing to listen and for those who are ready to see and accept the truth.
The simple village-dwelling woman was not a militant.
Her little children were not terrorists.
The buffalo was not armed.
Similar catastrophes occurred in the neighboring houses. Why?
One local explained that they are not worried about drone attacks as much as they are about their own uniformed defenders.
"Drones strike with a lot of precision," he explained, "they mostly kill the terrorists, and we are happy with that. It's our army that fires indiscriminately. What was the crime of these children and their mother? Who are they defending? What are they doing?' he asked before cursing the people responsible.
I don't know what else to say. I just don't know.
Read more by Sarmad here or follow him on Twitter @sarmadtariq
https://blogs.tribune.com.pk/story/15697/drone-strikes-kill-militants-others-kill-the-innocent/